Meet our second-year creative writing cohort.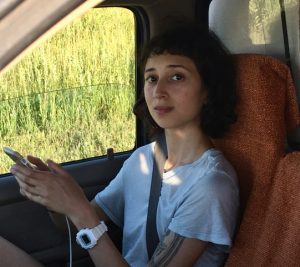 Juliet Gelfman-Randazzo writes creative nonfiction and poetry and sometimes short films. She grew up in New York; she is an organ donor; she was once in a Listerine commercial; she cannot whistle. After graduating from Wesleyan University in 2018, she wrote a newsletter and other communications for the San Francisco conversation series City Arts & Lectures. Her audio pieces have aired on NPR and a few podcasts, and her essays, interviews, and poetry are around online and on paper. She also makes clothes and objects like clothes, but not quite.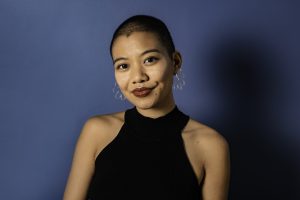 andie millares is a writer, crop top devotee, earring maker, and serial hobbyist from New Jersey. She is a Lambda Literary Playwriting Fellow and a Kundiman Poetry Fellow, and proudly serves on Kundiman's Junior Board. Over the past four years, she has worked as an arts administrator while organizing a variety of art shows featuring artists in the Filipinx diaspora. andie has written about plums, toiletries, Vicks VapoRub, the frustrations of home organization, the shape of her face, arts and crafts, the Internet, etc. Currently living in Brooklyn with the world's most handsome cats, her work has been published in Catapult, Reductress, Foglifter Journal, Underblong, and elsewhere.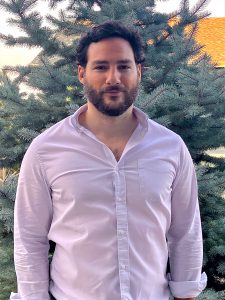 Brandon Murphy is a fiction writer from Birmingham, Alabama. When he isn't writing, he volunteers at the local fire station, coaches his son's little league teams, and does other generally wholesome things.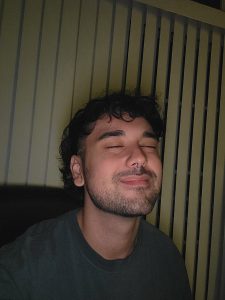 Yusuf Poladin is a recent graduate from Virginia Tech, where he double majored in technical writing and creative writing. He minored in cinema, and much of his experience in creative writing includes screenwriting for short films and attempts at feature-length scripts. He also likes photography and collecting streaming service accounts from other people.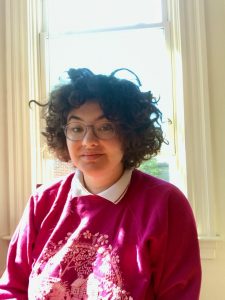 Betsy Roy is a fiction writer from Southern California with a background in teaching, editing and ghostwriting. After studying at the University of Edinburgh and Queen Mary University of London, she completed her degree in Literary Arts with honors from Brown University. She's spent the past two years teaching preschool and kindergarten. She focuses on supporting and fostering storytelling within her students. Even when the five-year-old students independently write Star Wars fan-fiction.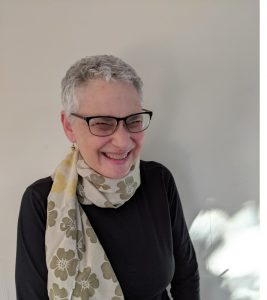 Amy Beth Sisson lives outside of Philadelphia. Her poetry has appeared in Cleaver Magazine and The Night Heron Barks. Her fiction has appeared in The Best Short Stories of Philadelphia, Enchanted Conversation, and Sweet Tree Review. Her non-fiction for children has appeared in Highlights High Five and Fun for Kidz magazines. Her last day job was as a project manager for a software development team.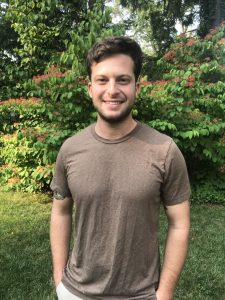 Adam Straus is a fiction writer from Princeton, New Jersey. After graduating from Yale University with a BA in Philosophy, he commissioned as an officer in the Marine Corps. During his four years on active duty, Adam served in Afghanistan, Kuwait, Iraq, and Japan.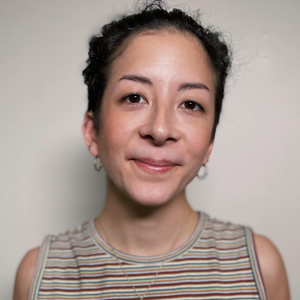 Emma Wu is a writer and environmental activist from Houston, TX. She earned her BA in Geology at Bryn Mawr College, where she was a Posse Foundation Scholar, Mellon Mays Fellow, and won the 2018 Katherine Fullerton Gerould Award for Excellence in Writing. Her fiction can be found in Blue Mesa Review. She currently lives in Philadelphia, PA with her partner and cat.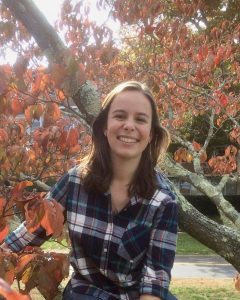 Sienna Zeilinger earned her B.A. in English from Brown University. For the last six years, she has worked with college access nonprofits advising high school seniors in Rhode Island and her hometown of Cleveland, Ohio. Her nonfiction can be found in Salon, Curbed, Real Life, and elsewhere. She has taught creative writing, canoeing, and once, for a mighty crew of second grade girls, a bike safety class called Pedal Power.