J.T. Barbarese has published five books of poems, his most recent being Sweet Spot (Northwestern University Press, 2012). His poems and translations have appeared in The Atlantic Monthly, The New Criterion, Poetry, The New Yorker, and The Times Literary Supplement; his fiction in Boulevard, Narrative, and North American Review; and his essays, reviews and literary journalism in Tri-Quarterly, boundary 2, Poetry, The Georgia Review, Threepenny Review, and The Journal of Modern Literature. His essay, "Politics 2013," was among the winners of the 2013 Hazlitt Essay Prize. He spearheaded the acquisition of StoryQuarterly in 2007 and currently serves as its Senior Editor.
Robin Black's story collection, If I loved you, I would tell you this, was a finalist for the Frank O'Connor International Story Prize, and named a Best Book of 2010 by numerous publications. Her novel, Life Drawing, was longlisted for the Flaherty-Dunnan First Novel Prize, the Impac Dublin Literature Prize, and the Folio Prize. Her works of fiction have been translated into six languages. Her new book, Crash Course: Essays From Where Writing And Life Collide, has been called "an oasis for writers at any stage," by Karen Russell. Robin's essays and stories can be found in such publications as One Story, The New York Times, The Chicago Tribune, Southern Review, The Rumpus, O. Magazine, and Conde Nast Traveler. She lives in Philadelphia with her husband.
Lise Funderburg's

 latest book is Pig Candy: Taking My Father South, Taking My Father Home (Free Press), a contemplation of life, death, and barbecue. Pig Candy was chosen by Drexel University for its 2012 Freshman Writing Program Summer Read. Her groundbreaking oral history, Black, White, Other: Biracial Americans Talk About Race and Identity, was recently released in a 20th anniversary edition. Lise's writing has appeared in The Nation, New York Times, Philadelphia Inquirer, Chattahoochee Review, Oprah Magazine, National Geographic, TIME, MORE, and Prevention. She is also a lecturer in creative nonfiction at the University of Pennsylvania. 
Lauren Grodstein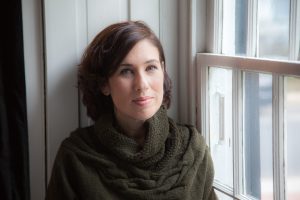 is the author of The New York Times-bestselling A Friend of the Family, The Washington Post Book of the Year The Explanation for Everything, and the forthcoming Our Short History, among other works.  Her articles, essays, and reviews have been included in Post Road, The New York Times, Columbia, and other publications, and her work has been widely anthologized.  She directs the MFA program at Rutgers University-Camden.



Paul Lisicky Paul Lisicky's books include The Narrow Door, a New York Times Editor's Choice; Unbuilt Projects; The Burning House; Famous Builder; and Lawnboy. His work has appeared in The Atlantic, BuzzFeed, Conjunctions, Fence, Tin House, and elsewhere. A 2016 Guggenheim Fellow, he has also received awards from the NEA, the Michener/Copernicus Society, Yaddo, and the Fine Arts Work Center in Provincetown.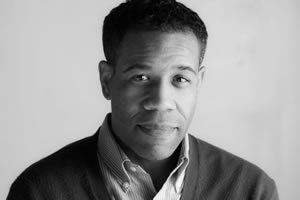 Gregory Pardlo's collection Digest (Four Way Books) won the 2015 Pulitzer Prize for Poetry. Digest was also shortlisted for the 2015 NAACP Image Award and was a finalist for the Hurston-Wright Legacy Award. His other honors include fellowships from the National Endowment for the Arts and the New York Foundation for the Arts; his first collection Totem was selected by Brenda Hillman for the APR/Honickman Prize in 2007. He is also the author of Air Traffic, a memoir in essays forthcoming from Knopf. Pardlo joins the faculty of the M.F.A. program in creative writing at Rutgers University-Camden in the fall of 2016. He lives with his family in Brooklyn.

Patrick Rosal is the author of four full-length poetry collections. His most recent book is Brooklyn Antediluvian (2016). Boneshepherds (2011), was named a small press highlight by the National Book Critics Circle and a notable book by the Academy of American Poets. He is also the author of My American Kundiman (2006), and Uprock Headspin Scramble and Dive (2003). His collections have been honored with the Association of Asian American Studies Book Award, Global Filipino Literary Award and the Asian American Writers Workshop Members' Choice Award. In 2009, he was awarded a Fulbright Fellowship to the Philippines. His poems and essays have been published widely in journals and anthologies including The New York Times, Tin House, New England Review, Poetry, Grantland, The Breakbeat Poets Anthology, and The Best American Poetry. 

Lisa Zeidner is the author of five novels: Customs, Alexandra Freed, Limited Partnerships, Layover, and her most recently published novel, Love Bomb (Sarah Crichton Books/ Farrar Straus and Giroux). She has also published two books of poetry, Talking Cure and Pocket Sundial, which won the Brittingham Prize in Poetry. Layover is in production as a film; she has written screenplays for Universal Studios and Focus Features. Her fiction, poetry, essays, and reviews have appeared in GQ, Mademoiselle, The New York Times, Boulevard, Poetry, The Washington Post and other publications. Her creative nonfiction has been anthologized in Salon.com's Life As We Know It and Tin House's Cooking and Stealing. Zeidner is the recipient of the 1993 Warren I. Sussman Award for Excellence in Teaching, The Provost's Teaching Award, and the Lindback Foundation Award for Distinguished Teaching.