Meet the incoming MFA class of 2020.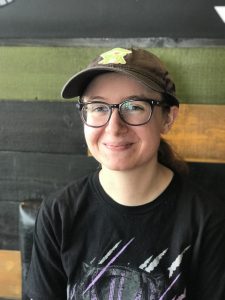 Rachel Barber has worked in Emergency Shelter services for the past six years in Phoenix, Arizona. Using her experience in the shelter world, she worked with the Obama Foundation's Community Leadership Corps to help write and develop a simulation detailing homelessness in Phoenix. She also wrote for the blog attached to the simulation, Street Sense Solutions, to help depict service gaps in the community. Outside of her shelter and housing work, she enjoys writing stories and playing her French horn. A lover of both music and writing, Rachel believes in the power of art and storytelling to heal trauma and build stronger communities.
Taylor De La Peña studied English and Spanish at Villanova University. After graduating, she spent a year teaching computer and English classes to young adults in northern Peru. Since returning to Philadelphia, she has worked in various nonprofit organizations, including an economic development nonprofit and a legal services nonprofit. Taylor enjoys playing soccer, watching Bon Appetit cooking videos, and pretending to be a wine connoisseur.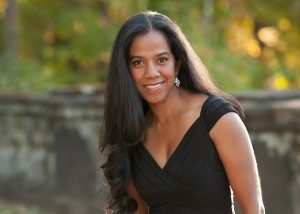 Ru Freeman is an award-winning Sri Lankan and American writer, poet, critic, and activist whose work appears internationally, including in the UK Guardian and the New York Times. She is the author of the widely-translated novels A Disobedient Girl (Simon & Schuster), and On Sal Mal Lane (Graywolf), a NYT Editor's Choice Book, and editor of the anthologies, Extraordinary Rendition: (American) Writers on Palestine (O/R), and Indivisible: Global Leaders on Shared Security (Interlink). Her short fiction, essays, and poetry have appeared in Guernica, Story Quarterly, VQR, World Literature Today, Poetry, American Poetry Review, Narrative, and elsewhere. She writes for the Huffington Post on books and politics and teaches creative writing in the US and abroad.
Jesse Lawhead recently earned his M.A. in English from Texas Tech University, where he also taught in the First Year Writing program and read for Iron Horse Literary Review. He writes creative nonfiction and quarantines in West Palm Beach, Florida with his sister and her dog.
Albert Mancao, known professionally as Al, is a Filipino-American prose writer from New Jersey. Having spent his undergraduate career at Rutgers Camden, he decided to make the bold decision to remain exactly where he is. Al has a penchant for fantasy, comics, cartoons, and both video and tabletop games. He worked as a writing tutor for the Writing and Design Lab and an editor for The Scarlet Review.
Alyssa Ripley recently graduated with a BA in English from the University of Missouri-Columbia, where she was an intern for Persea Books. Her poems have been featured in Chicago Quarterly Review as well as a couple small journals. She is a Virgo and proud Midwesterner. 
Susie Svendsgaard is a fiction writer based in Denver, Colorado. She attended Hampshire College and received the Sandol Milliken Stoddard Award for Creative Writing.