Meet our second-year students.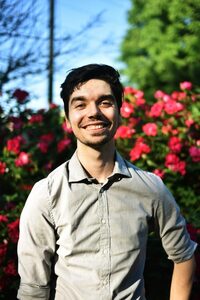 David Marchino (he/him), C'16, is a creative nonfiction writer and teaching artist, whose work has appeared in The Penn Review, RKVRY Quarterly, and Cleaver Magazine. In the past, David has led writing workshops for Alzheimer's Caregivers in conjunction with the Penn Memory Center and served as Writer-in-Residence at Alexander Adaire Elementary in Philadelphia. From 2017-2022, David served as the Assistant Director of the Summer Workshop for Young Writers at the Kelly Writers House. In college, David worked as a pizza delivery boy. To this day, his soul feels as if blanched in tomato sauce.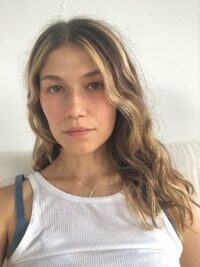 Lindsey Hoover is a fiction writer and member of the feminist avant-garde collective, Belladonna*. She earned her BA in Literary Studies at Eugene Lang College, where she was the recipient of The New School's 2018 Civic Liberal Arts Fellowship and an Academic Fellow for the poet Jennifer Firestone. Her short fiction has received honorable mention from Glimmer Train Press and her poetry can be found in Belladonna*. She currently lives in Brooklyn, splitting her free time between Film Forum and the dog park, sans dog. She is at work on her first novel.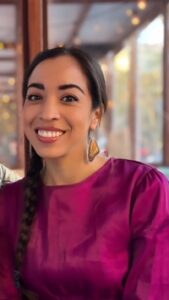 Lauren Holguin is a writer and educator from Southern California who now calls Philadelphia home. She has a Masters of Art in Teaching and experience working with youth in various roles such as a basketball coach, 4th grade special education teacher, and phonics curriculum writer. Her poems often involve visuals as in photography or maps, and were recently selected by Juan Felipe Herrera for the 2022 Subnivean Award in poetry. Lauren is currently working on a novel and full-length poetry collection. She finds joy in running and watching basketball with her two rescue chihuahuas.
Amber Joseph is a writer and educator from New York City, where she was also, proudly and chaotically, a public middle school teacher for over a decade. She received a BA in History from Yale University and a masters degree in Special Education from CUNY. Her work can be found in The Brooklyn Rail, the New York Review Online, and elsewhere. She thinks a lot about: histories, equity, the five boroughs, public education, what to eat, and where to go next. She currently lives in Philadelphia.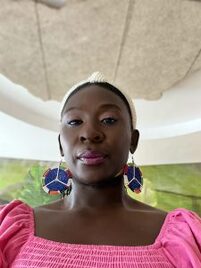 Esther Oganda Ohito is a begrudging dog mom to Nandi Atieno Ohito-Lewis, a pitador (?) who prefers her human dad, much to his delight; a creative writer who dabbles mostly in non-fiction (what are boundaries, anyway?); a former classroom teacher (have you met middle schoolers?); an immigrant (an alien who wanders?);  a conjurer, and an education researcher who explores, observes, interviews, documents, (re)remembers, and fantasizes about how Black folx, mostly women and girls, know and be in pedagogical spaces and places on different scales, from the intimate to the intergalactic.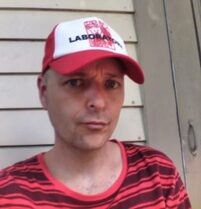 James Curtiss is a fiction writer from Southeast Michigan. A graduate of the University of Michigan, he plays music when he isn't writing.